Description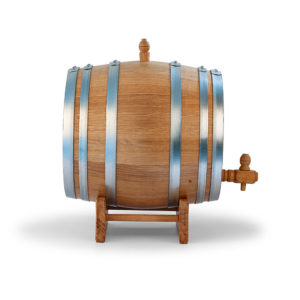 THE PRICE REFLECTS THE QUALITY!
IN THE CASE OF THE 50L BARREL, WE CAN ONLY TAKE THE ORDER WITH A REFERENCE IN ADVANCE!
In a family manufactory, made by hand by master coopers with 56 years of experience!
Aging in an oak barrel gives the distillate a yellowish old gold color, and its aroma is strongly tannic and oaky.
In oak barrels, the strong, characterful distillates - e.g. plums, parsnips, perhaps quinces - it is advisable to ripen them.
They are made from carefully selected mountain oak, with medium toasting (medium).
Two end plates are poured with beeswax paraffin in order to minimize liquid loss so that the brandy does not evaporate.
Oak lends a nutty flavor to our drink.
WHY WE CAN PROVIDE A REPLACEMENT WARRANTY:
We make our barrels with 56 years of professional experience!
We use carefully selected quality ingredients!
Only after proper drying do we start making the barrel!
After completion, the barrels are pressure tested!
The picture is not an illustration, the barrels actually look like this!
Due to the size and weight of the barrel, the shipping cost: HUF 3,500.