Description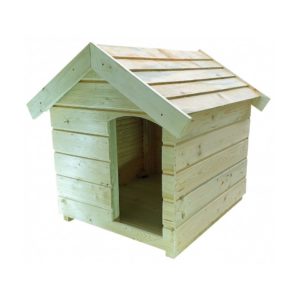 Product made by carpenters!
This sturdy dog house protects your favorite pooch from the inclement weather and provides a great place to relax.
The doghouse is made of high-quality planed 1.5 cm pine paneling!
Please note that wood is a natural material, so imperfections may occur on it!
Thanks to its solid wooden frame, it is very durable!
The bottom of the dog house is raised 3 cm from the ground.
Dog house is easy to assemble!
It comes mounted on a sheet, that is, not assembled!
Color: Natural-Not painted!
Large tent roof dog house size: 70 cm wide, 80 cm long, 80 cm high.
Internal dimensions of the large dog house with a tent roof: 66 cm wide, 76 cm long, 75 cm high.
Entrance size: 27 cm wide, 50 cm high.
Large dog house, e.g. Rottweiler, Bernese Mountain Dog, Doberman, Malamute, Boxer, Husky, German Shepherd, recommended for dog breeds! 
The size of the doghouse and the from its weight (30 kg) resulting in the shipping cost: HUF 5,000
IMPORTANT!
After placing the order, you will receive a notification from the courier service, (MPL, GLS), in which it is written that "a package has been sent to you" but this is only the message of the automatic system!
You will be sent another message about the actual delivery date later!