Description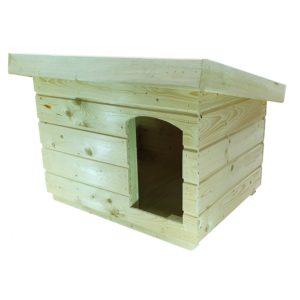 OUR CARPENTERS MAKE THESE DOG HOUSES WITH GREAT ATTENTION FOR OUR DEAR BUYERS!
WHY WE CAN PROVIDE A 1 YEAR WARRANTY:
Carpenters product made by!
Planed 1.5 cm we make it from pine paneling!
Thanks to its solid wooden frame, it is very durable!
Bottom of the doghouse 3 cmis raised from the ground!
2 cm styrofoam, plus plywood cover!
The side wall and the bottom are both insulated!
Its design is completely designed for outdoor use!
1 year with warranty, invoice!
We deliver our doghouses assembled on a sheet, that is, they arrive to you in an unassembled state, as this is the most cost-effective shipping option with a bulky price!
Easy to assemble!
- We will add assembly instructions!
- It's pre-drilled!
- Can be mounted with one size screw!
Sizes:
External dimensions: 70 cm wide, 60 cm long, 60 cm high.
Internal dimensions: 60 cm wide, 50 cm long, 55 cm high.
Entrance size: 25 cm wide, 32 cm high.
Color: Natural - Not painted!
A medium dog house, for example: English Bulldog, Bull Terrier, Beagle, Hound, Staffordshire Terrier, Chow Chow, Vizsla, Pumi, Mudi, Puli.
Dog house size and weight (27 kg), the shipping cost is: HUF 4,000